September's big news is that I grew my SaaS MRR by over 35% 😱
But what the experience revealed is that I have so. much. work. to make onboarding for the product intuitive for users.
There are so many questions and minor tech issues that the app needs to guide people through in a more self-service way.
I fulfilled my goals of kickstarting partnerships and comarketing efforts. Many of these are underway now. And I'll be running some newsletter sponsorships during October.
But I failed to launch my free SEO course on time. I almost canceled it altogether, but recommitted this month and have scheduled the first three lessons.
(Fear of disappointing people is strong with this one).
Spreading myself too thin has always been a problem, but this time I've learned my lesson…I hope.
Here's my September retrospective and income report.
Income Report for September 2021
Real quick, here's a recap of my projects:
Not a Nomad Blog (Blog) – Travel and photography blog, which is recovering from the impact of COVID on traffic and revenue. Started 5.5 years ago.
Blogging for Devs (Free Newsletter + Paid Community) – Teaches developers about blogging and SEO. Started 1.5 years ago.
Affilimate (SaaS) – A unified revenue dashboard for affiliates. It also helps with attributing conversions back to content. Started 2.5 years ago.
Net profit: $7,693
$7,693 (Profit) = $8,949 (Revenue) - $1,256 (Expenses)
This is before things like taxes, health insurance, and basics like rent in Berlin.
Total revenue: $8,949
Blogs ($5,882)* - Ads ($1,990), Affiliate Marketing ($3,892)
Affilimate ($1,467) - Subscriptions ($1,467)
Blogging for Devs ($1,600) - Memberships ($1,600)
*- As always, content sites operate on a several month delay and are subject to cancelations or returns. This amount is based on revenue during the month, not payouts.
Revenue is lower this month, in part because my blog took a dip.
The Summer travel season is wrapping up, so it's normal for things to dip around September and go to a low until Christmas. Then, hibernate from Christmas until late Spring.
What's nice is since all the revenue is paid out over time, I'm actually getting paid peak Summer revenue now.
In terms of my blog traffic, I had to wait out the impact of a recent Google Core update on my website in August which decimated my rankings. Slowly but surely it's recovered, but the growth rate I had before is now flat.
And as you can see below, income has almost recovered and pageviews are almost back to 100K/mo again.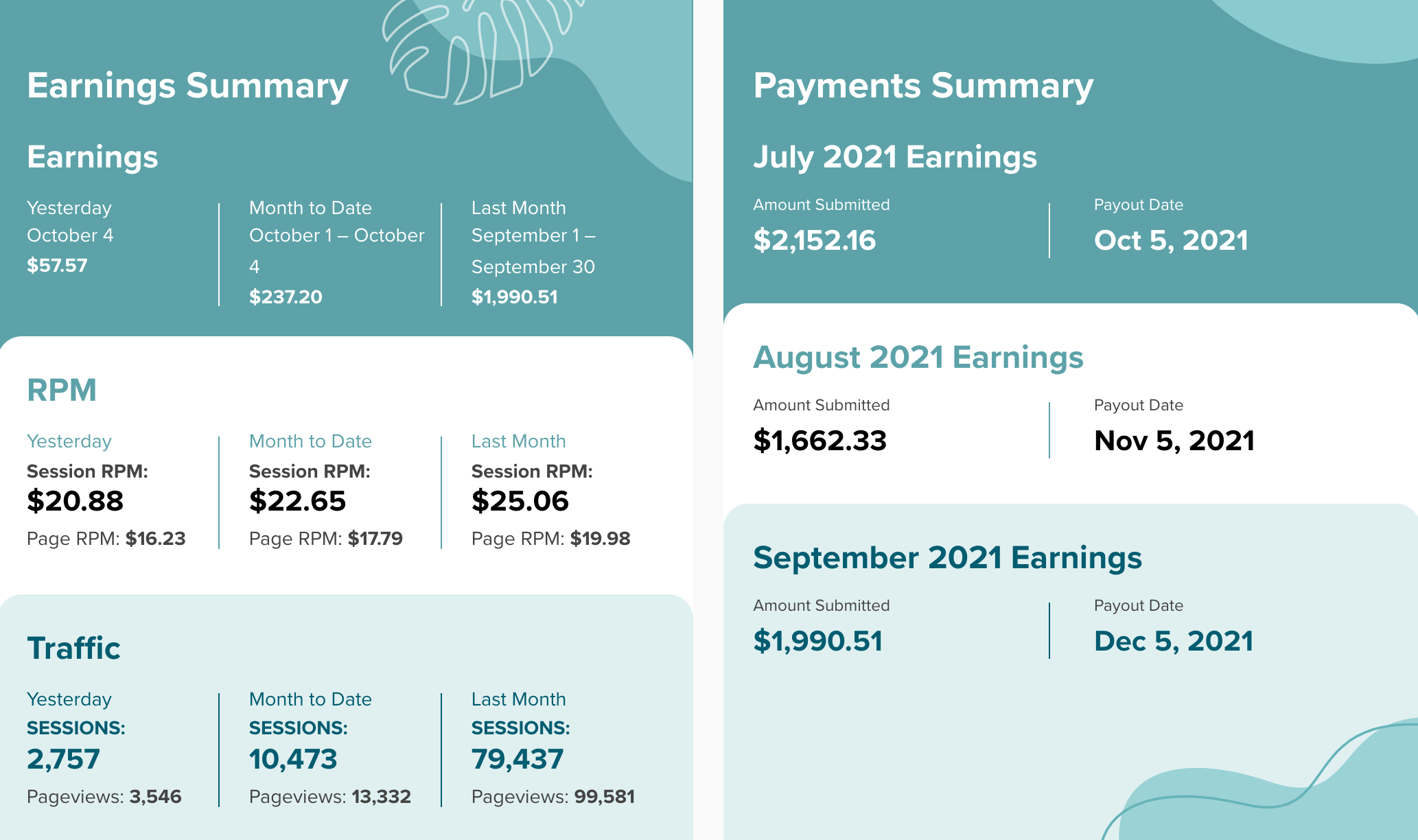 I need to do a content refresh at some point with the latest travel restrictions, which should give me a bit of a boost.
Expenses: -$1,256
Blogs (-$29) - Hosting (-$19), Adobe Photography Plan (-$10)
Affilimate (-$494) - Fathom Analytics (-$14), Simple Analytics (-$27), Plausible (-$7), HelpScout (-$25), Writer (-$400), GSuite (-$21)
Community (-$156) - Hit the Front Page of Hacker News royalties (-$28), Circle (-$99), Hosting (-$29)
Misc/Shared (-$577) - Ahrefs (-$155), Business Club (-$141), Descript (-$15), ConvertKit (-$216), Zoom (-$50)
This month had standard expenses, even a little lighter because my writer took 4 weeks off to attend some conferences.
But, I'll be doing some spending in October on advertising so I expect it to be an expensive month going forward.
What happened in September
SaaS
First, I released so many new integrations I'm not even sure how many there are. Probably 6 or 7, and more are in flight.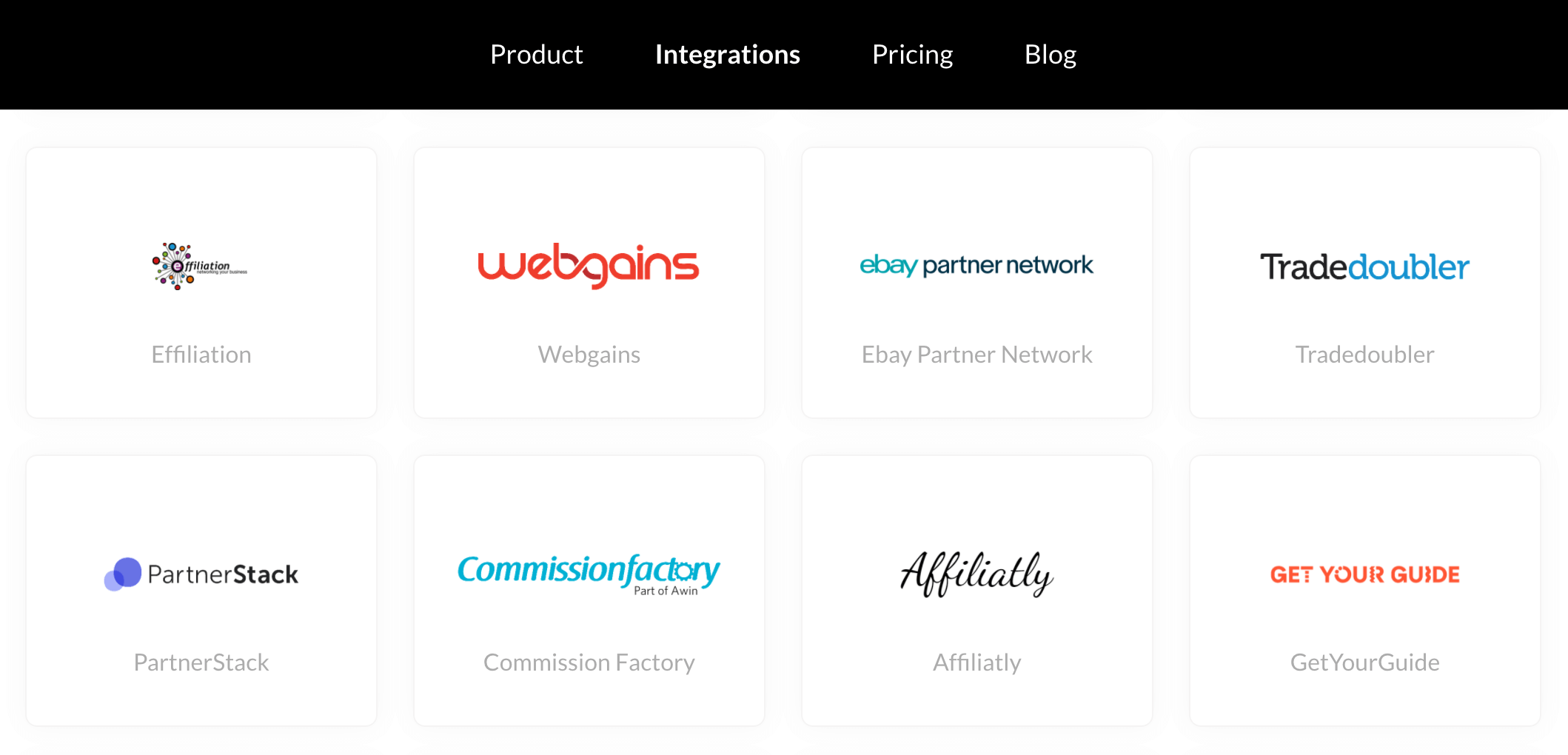 This took up a huge part of my month. As a result, there are only two new articles on the blog.
I also wrote one guest post which has since been published.
As mentioned, the big win is this month's growth (+35%) which really piled on at the end of the month.
Newsletter and Community
The guest post I wrote in September will be repurposed into a newsletter, so I'm excited to send that out.
Otherwise, we did a great event with Michael Chan. I also scheduled a new one with Chris Oliver for November.
I'm running behind publishing Michael's recording as I still haven't successfully outsourced the video editing/captions.
Blog
Zero movement here beyond what I already described.
Plans for September
For Affilimate:

Newsletter ads — I'm running ads in two different newsletters and will be monitoring the quality of the leads and see if this can become an ROI-positive channel.
Improving onboarding — I already set up some events so I can better monitor where people get stuck.
Finishing some open integrations — Ran into some tech issues, so getting those wrapped up shouldn't too much effort.
Improving scalability — The UI is struggling with massive numbers of links and data, despite virtualization and other typical "hacks".
Hiring someone to help with operations — I'm looking to bring someone on part-time to help with day-to-day stuff that keeps me from working on everything listed above.

For Blogging for Devs:

Bringing on a replacement for Stefanni, who stepped down to focus on her own projects full-time.
One event happening Wednesday, plus scheduling the Autumn Accelerator.
Setting live SEO for Devs, publishing it inside the community, and switching the referral program from "early access" to "access all the lessons at once". I hope it will work just as well :)
Migrate from my custom event system to the new one built into Circle

For my travel blog:

Spend 1-2 days doing a content refresh.
Maybe even write 1-2 articles on topics I think could even out my Winter revenue. It's a stretch though.
In terms of "meta work", I'm also currently learning how to use German accounting software so I can get out of spreadsheets.
I'm amazed at myself being able to even figure this out honestly.
Because it's not just about understanding German, but understanding financial German terminology. For example, categorizing each incoming and outgoing payment in this giant list: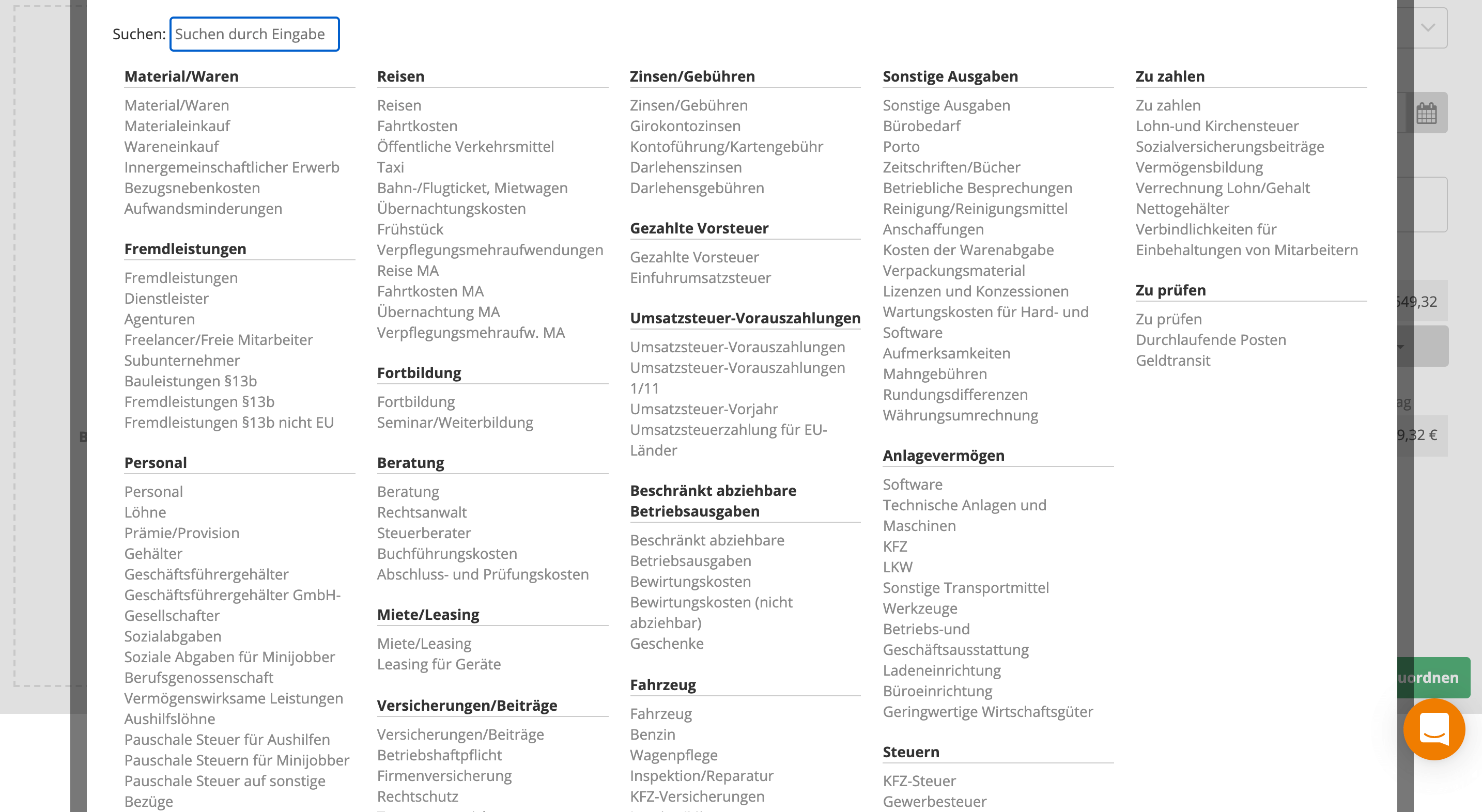 (And yes, I have a tax advisor, I just like knowing how things work instead of depending helplessly on people. Eventually I'll have them do this for me.)
Anyway, I hope the Finanzamt (finance office) appreciates my efforts 😜
Later, skater!
If you'd like to see what's up between reports, I'm on Twitter @monicalent 👋