July is the first month since I quit my job in 2019 that my businesses generated more revenue than my previous tech job.
(Which is honestly more of a relief than anything else.)
It's both my highest revenue month at $11,517 and highest profit month at $5,239 (despite me going on a tiny spending spree).
My travel blog's traffic grew another 50%, and went from $4.1K revenue to $6.9K revenue in just 30 days.
Affilimate's website traffic grew by 15%, email list by 25%, and handily passed $1K MRR with (hopefully) some big deals on the horizon.
I shipped my Stripe Tax integration, finished a landing page for a new project, and took a trip to Germany's Harz Mountains for the cathartic combination of hiking, Schnitzel, and poor cell phone reception.
It feels like just the beginning of what's possible.
With my current trajectory (and a slew of details I can't share here), I'll meet my 2021 goal of achieving a month of $10K in profit without any "launches".
Possibly by a very, very long shot.
Here's my July update.
Income Report for July 2021
Real quick, here's a recap of my projects:
Not a Nomad Blog (Blog) – Travel and photography blog. Used to be my most profitable project before the pandemic. Started 5.5 years ago.
Blogging for Devs (Free Newsletter + Paid Community) – Teaches developers about blogging and SEO. Started a year ago.
Affilimate (SaaS) – A unified revenue dashboard for affiliates. It also helps with attributing conversions back to content. Started 2.5 years ago.
Net profit: $5,239
$5,239 (Profit) = $11,517 (Revenue) - $6,278 (Expenses)
This is before things like taxes, health insurance, and basics like rent in Berlin.
Total revenue: $11,517
Everything in the green this month, and it feels great.
Blogs ($6,944)* - Ads ($2,148), Affiliate Marketing ($4,796)
Affilimate ($2,427) - Subscriptions ($2,427)
Blogging for Devs ($2,146) - Memberships ($2,058), Affiliate Marketing ($88)
*- As always, content sites operate on a several month delay and are subject to cancelations or returns. This amount is based on revenue during the month, not payouts.
My blog traffic grew another 50% this month, up to 69K users from 43K users. This is a combination of increasing demand, but also that I'm now ranking for some great keywords.
I published just one new article in July, about Spreewald, Germany.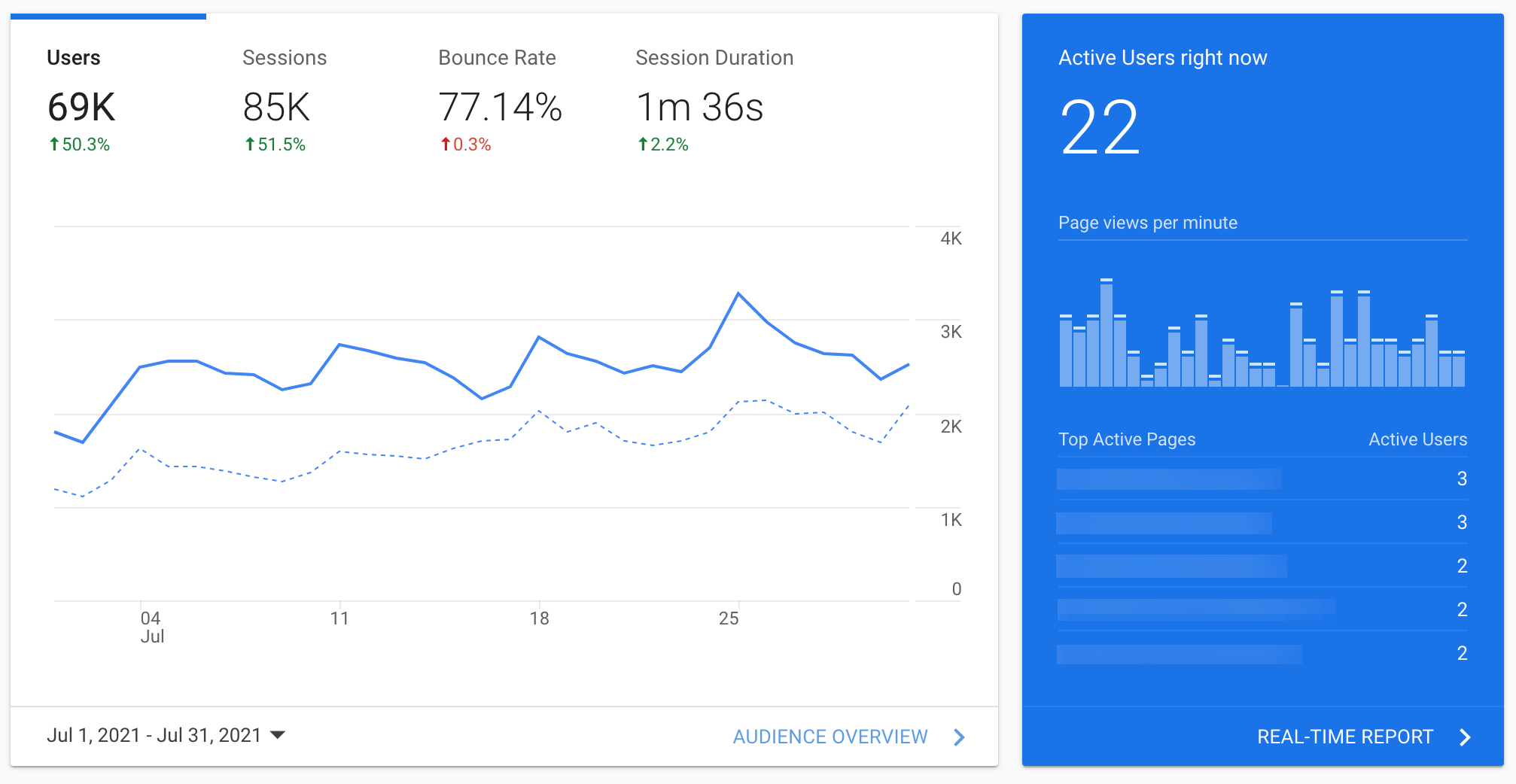 Revenue is also up, with $4.7K in generated affiliate marketing sales and my first month ever doing $2K+ in ad revenue with Mediavine.
People are mostly booking short-term travel (probably because of the unpredictable situation with the Delta variant). It's great for me as they don't tend to cancel reservations, so my commissions are looking solid.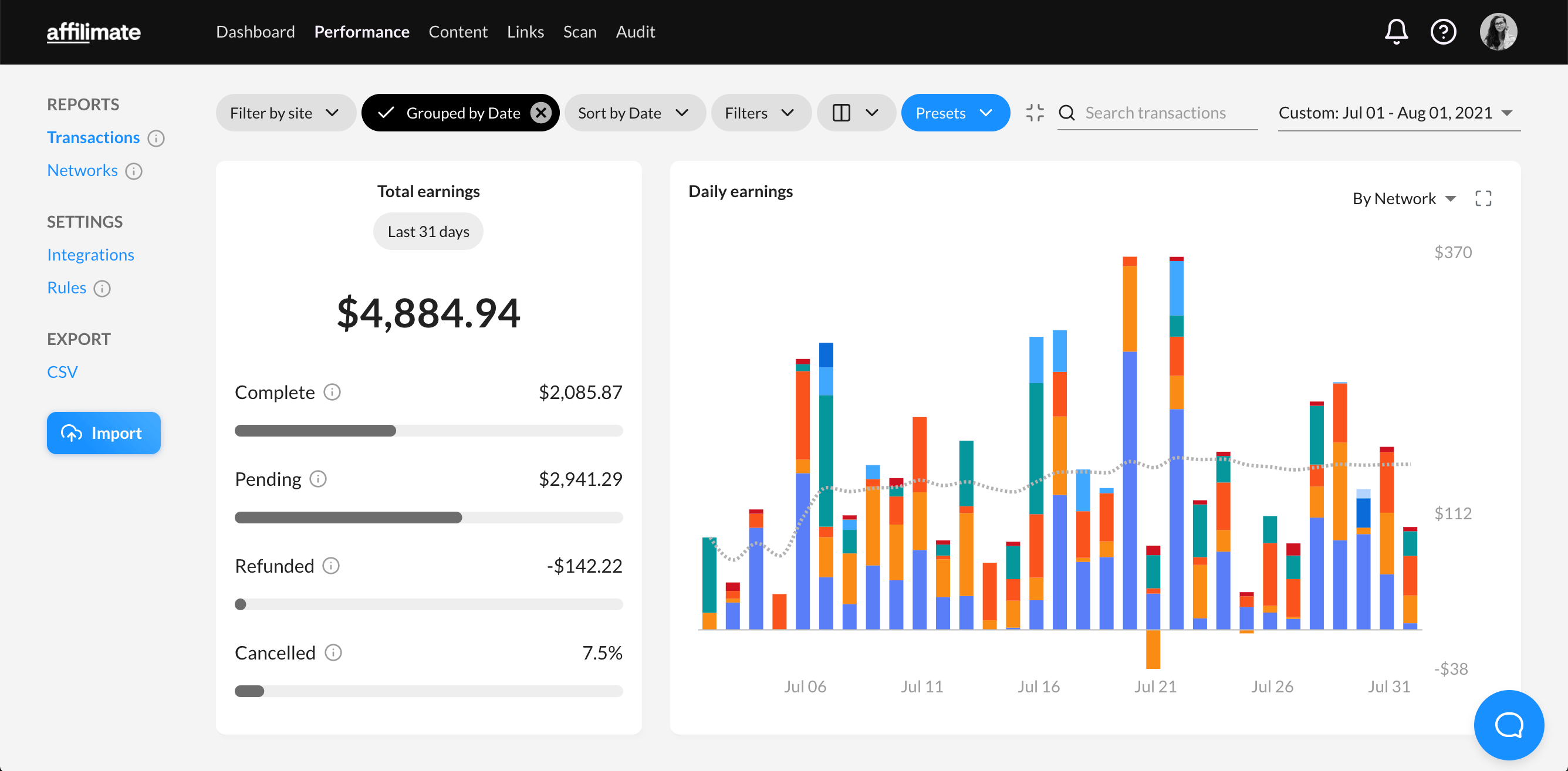 Using my own product to track affiliate revenue
Apart from my blog, I got new SaaS customers this month and improved the annual pricing option (2 months free instead of 10% off).
So far, all new subscribers opted for annual 🥳
Expenses: -$6,278
I went on a small spending spree this month, upgrading some of my camera gear which I've been using for over 4 years now.
I'm planning to invest more in video content for my projects, so that also played a role in the upgrade.
Blogs (-$4,498) - Digital Ocean (-$19), New lens (-$1,161) and body (-$1,956) plus rebates (+$415), Misc camera gear (-$846), Harz Mountains accommodation (-$802, travel expenses are business expenses for me), Drone insurance (-$78), Headlamp (-$51),
Affilimate (-$869) - Writer (-$800), HelpScout (-$25), GSuite (-$24), Google Cloud Platform (-$20)
Community (-$372) - Descript (-$15), Moderator (-$180), Circle (-$99), Zoom (-$53), Google Cloud Hosting (-$25)
Misc/Shared (-$539) - Business club membership (-$141), Ahrefs (-$155), ConvertKit (-$188), Adobe (-$12), Fathom (-$14), Simple Analytics (-$22), Plausible (-$7)
Without camera gear, this would've been "only" -$3,576 in expenses and a profit for June of $7,941. Whether or not you consider my one-off expenses, it's still my highest earning month yet.
What happened in July
Went live with Stripe Tax
My #1 goal for last month was to ship my new payment flow and Stripe Checkout + Stripe Tax integration, which I achieved.
Taxes, accounting, and business stuff has been dominating my life for the entire first half of the year. Now that I pretty much have everything figured out, it feels like I finally have time to focus on the business.
3 integrations, 3 blog posts
For my SaaS, I also wrote and released 3 new integrations.
I also published three blog posts on Affilimate's blog, continuing my strategy of drawing people in through SEO.
Some of the content that my writer has written is starting to rank, too. Combined with me trying to add an article per month, I'm averaging about 1 post per week.
Finished my SEO for Devs landing page
My goal for last month was to finish the course, which I didn't manage.
But I did finish the landing page and recorded 2 of the 6 videos. My plan is to launch on September 1st, so I will be pulling together the final touches this month.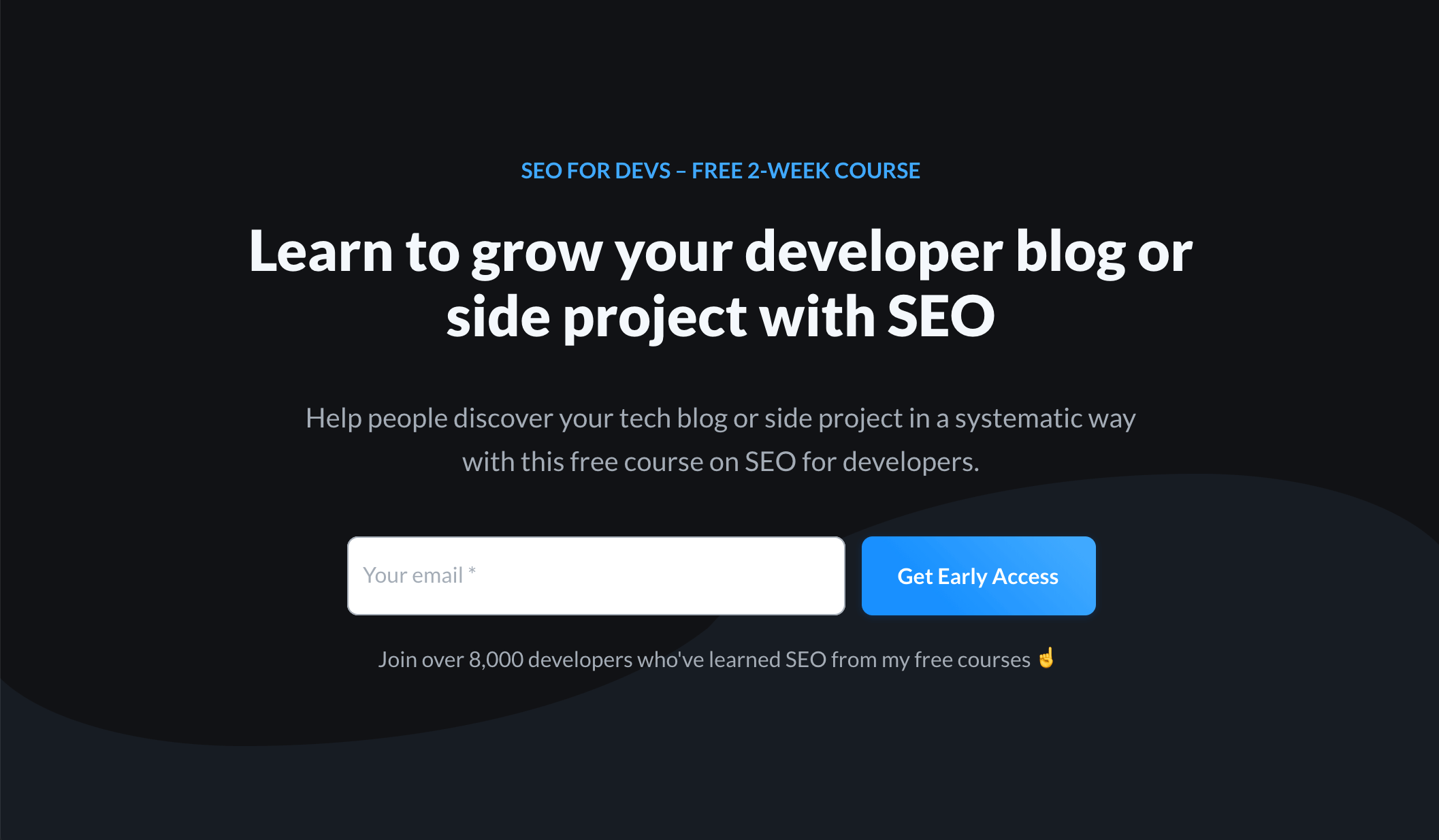 Put live my "Greatest Hits" email sequence
I also created an evergreen email sequence all Blogging for Devs subscribers will receive after getting my email course. It gives them about 3.5 months worth of predictable Friday emails, based on the best ones I've sent over the last year.
I failed at emailing the list again, as I didn't want to send right before going on vacation. But I did finish my next newsletter, scheduled for Friday.
Spent a week in the Harz Mountains
Harz is a region about 2.5-3 hours away from Berlin, and the location of the Harz National Park. It's pretty popular with Germans (and visitors from Denmark, I learned), but is otherwise unknown to foreign travelers.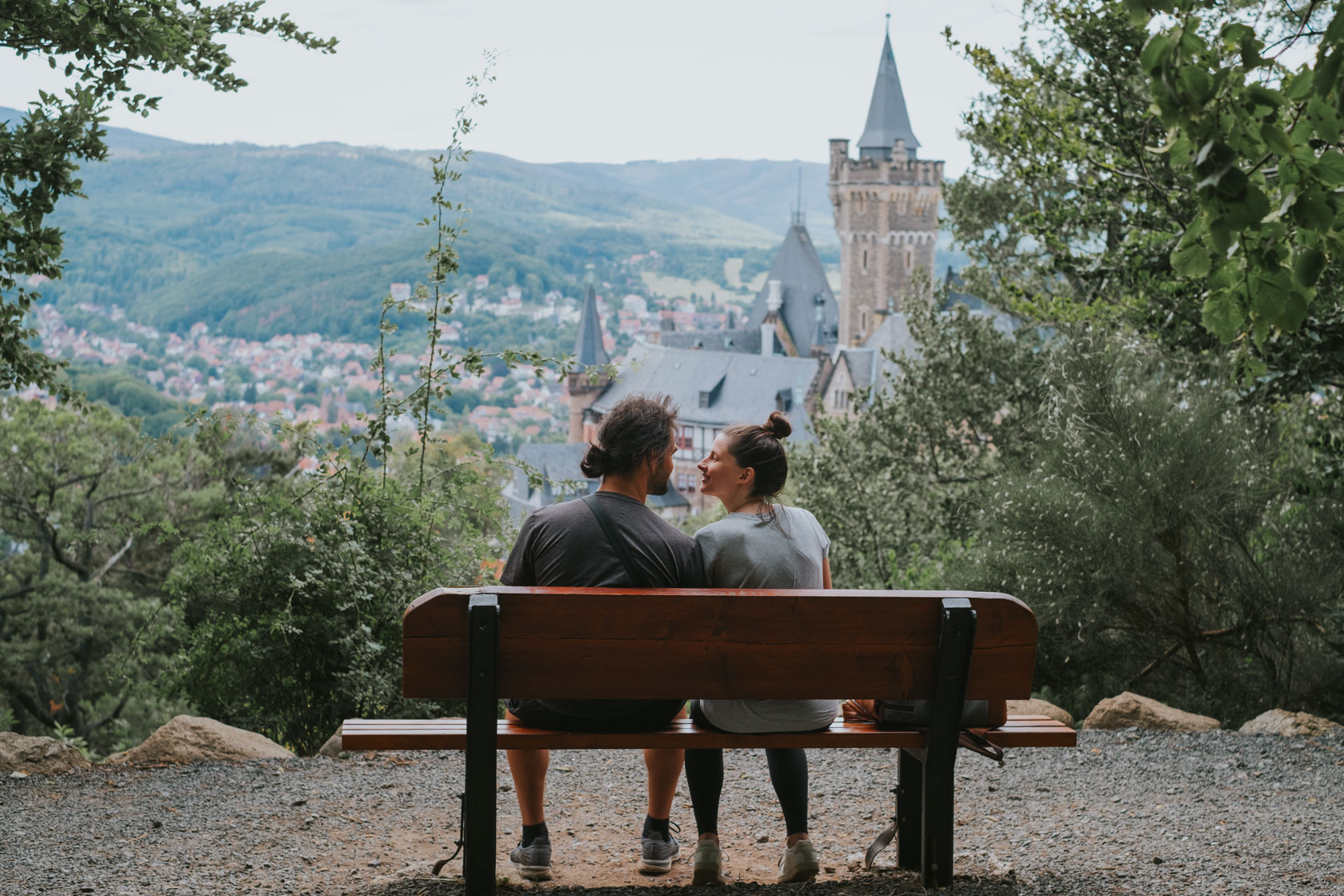 The idea was for us to do an outdoors-focused road trip within Germany with my sister and her boyfriend, who live in Copenhagen. Apart from hiking, this region has some of the best-preserved medieval towns in the country.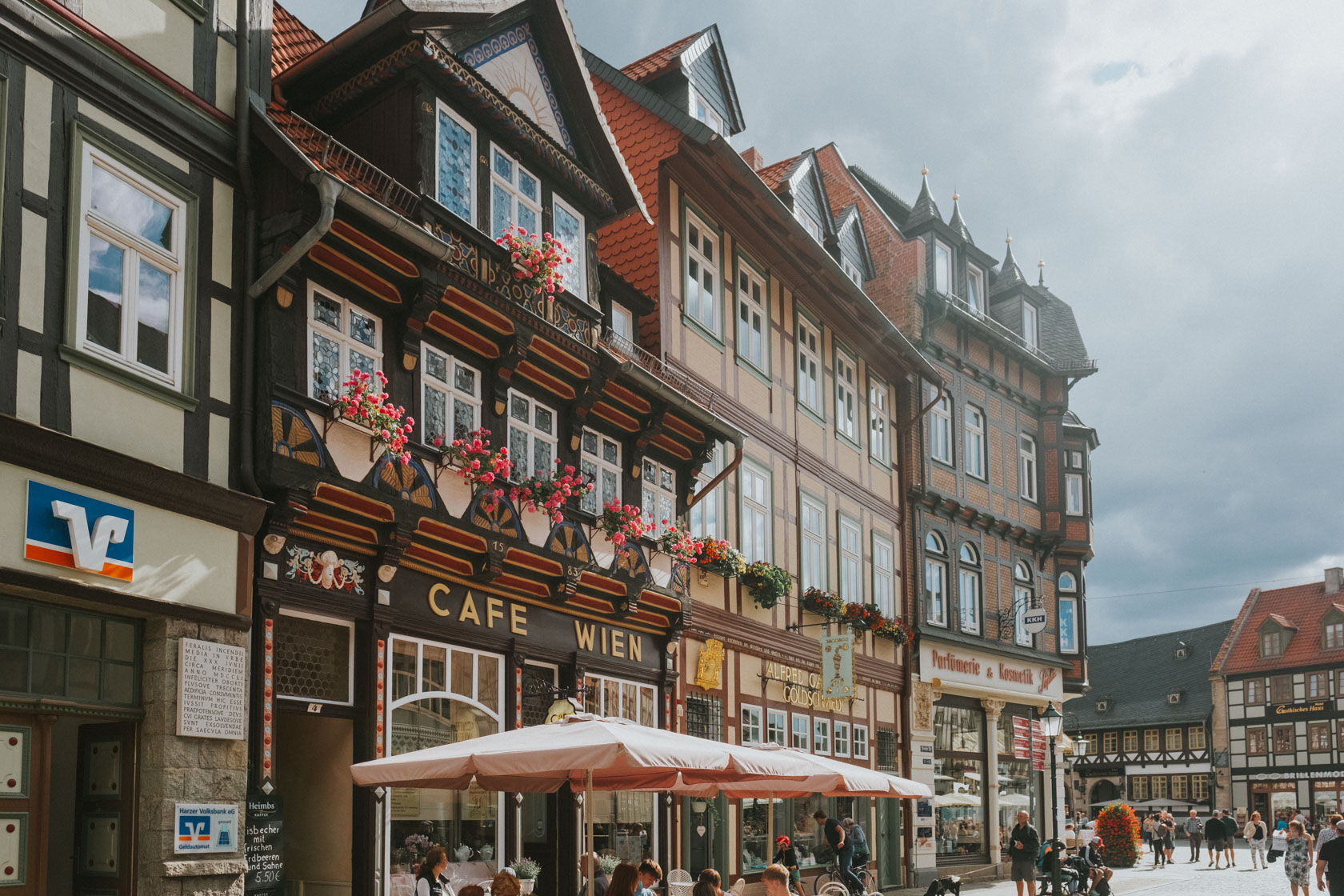 We actually planned to work during the trip. Unfortunately, our flat ended up not having WiFi for half the time and cell reception in the area is really spotty.
I was still able to stay on top of some support emails, though I've got plenty to catch up on.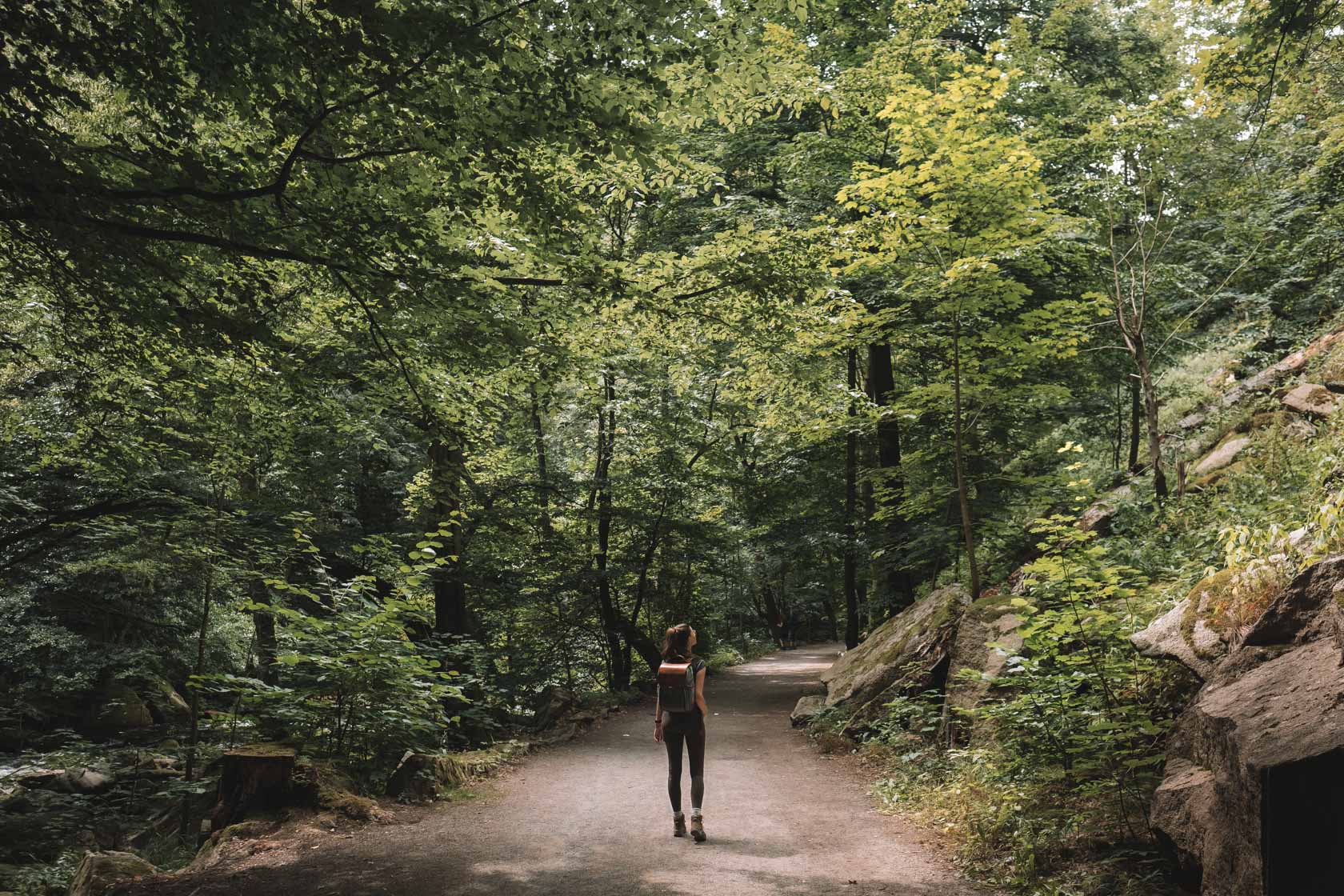 Plans for August
Publish, publish, publish – My strategy for Affilimate right now is really just to get as much relevant traffic as possible. Inevitably, some "big fish" swim in, and anyone who isn't a big fish should ideally be able to self-serve from trial to customer.
Demos – They don't make sense for everyone, but demos make a lot of sense for me since Affilimate has usage-based pricing and large clients spend far, far more than small ones. Some very cool demos scheduled this month, which I hope to convert.
Try to get a German driver's license – I haven't driven in a couple years, since you don't really need a car in Berlin. But I'm going to try to get a German license (wish me luck!).
Make my first YouTube video – I recorded a lot of footage from the Harz trip, I want to try making a video. Mostly as a new hobby, but also just to learn more about video as a content medium.
Prepare to launch SEO for Devs – This course will have a free element, for building my email list, and also bonus content for Blogging for Devs community members. Most of what's left is just recording the videos, since slides are finished.
I'd also love to plan my next trip for mid-September. I've been thinking of some kind of cadence of 4 weeks of work, 1 week of travel. It sounds fun and keeps the constant grind from getting monotonous.
Enough rambling for now, time to get to work.
Later, skater!
If you'd like to see what's up between reports, I'm on Twitter @monicalent 👋
All year, I've been publishing these monthly income reports and retrospectives.

July's is the first one where I out-earned my former salary as a tech lead/manager. Still working towards my 2021 goal of $10K in net profit, but right now I'm on track :)https://t.co/0CuGv3tnRm

— Monica Lent (@monicalent) August 2, 2021